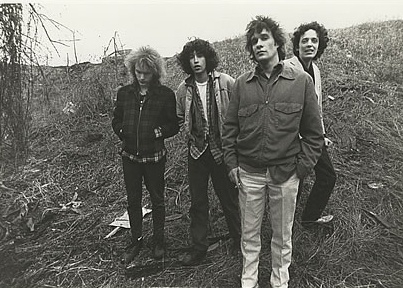 It was inevitable. The tide of commercial appeal has finally lapped at the shores of The Replacements.
It only took just shy of thirty years; we should have seen it coming.
With the re-release of their four original Twin-Tone albums, and the necessary reunion gossip / subliminal marketing / magazine articles, the nagging question always comes up;
The Replacements were the perfect band, why didn't they destroy the world?
Now the truth can be told. They were indeed the perfect band. Their failure at world destruction only makes them more powerful. Yes, like Obi-Wan, their lack of chart-destroying superiority only makes them more perfect, more true, more at one with the force, glowing in the forests of Dagobah.
This is all, of course, an oversimplification of what drives what we now know of as 'alternative music' or 'indie rock.' People who care much too deeply about these things (like me, and you, Young Skywalker) find a band they like. They glob onto this band. They inch their black glasses up on their nose, scratch their chest from outside of their line-art tour t-shirt, and secretly hope that "The _______s" will rise to power in a totalitarian ball of telecaster fire and and annihilate everything that pop culture stands for, finally bringing order and balance to the galaxy.
Yet, there is a point, where The ________s get popular, get on a couple of TV shows, do a thing on Morning Becomes Eclectic, and they inch closer. They play the bigger theater in town, then, that guy at work four cubicles over, who also likes Coldplay, likes them now. They do a weird thing about fashion in a magazine. It makes us feel funny. It makes us feel uneasy. It makes us feel like we are dancing with someone's mom.
LIke reading The Catcher In The Rye for the first time, getting 'into' a band makes us feel like the band was made just for us, and no one could possibly understand how deep this new river flows, like the teenager who's found new love telling his friends "THIS is different."
"You, are LAME," his friends say. But this is why we listen to music.
Let me be frank, transparent, and honest and give a few recent examples
The Killers came out a few years back. It was nice to hear a bit of the 80's rock influence, and I thought we might have another cultural period in which it was okay and even expected to write songs about breaking up with girls in the rain, on verandas, and 'in the city.' They made a serviceable debut album. I saw them live in a tiny club. They played for about 70 minutes because that was about all the songs they had. Then, you know the rest. They opened for U2 and make a sophomore album on which they sport mustaches and cowboy clothes...
A great guitar band called Editors comes out of England. I am a sucker for English guitar bands. Great singer, once again, great 80's thing happening: dancey, dark, subtle. I see them at a small theater. They are brilliant. They cover 'Road To Nowhere,' which was on the first cassette i ever paid money for. I am in love. Then, second album. Lyrics are bad. Lyrics are very bad. A magazine does a story on them, but it's not really about them. It's about their jeans...
Okay just one more. Even longer ago, an English band called Coldplay emerges. Their debut is a largely acoustic, almost folky affair, with some spacey electric guitar. Tasteful falsetto, not too long, extremely promising. We expect great things. Upon second album, Coldplay somehow inexplicably eclipses Radiohead who were next in line for the job of GIgantic Meaningful Band, and half of humanity falls in love with Coldplay. The other half of humanity throws up in their mouths simultaneously.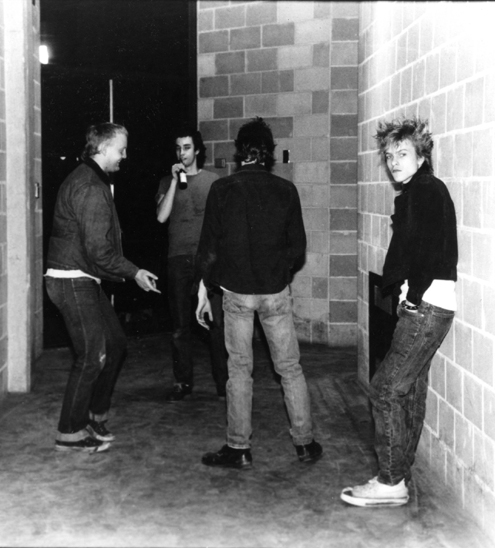 The point is this; everybody laments the fact that The Replacements never got huge, but in reaching so high and not making it, they cemented their place in rock perfection. They made it to the majors, then imploded. They stayed little, but not too little. If your favorite band doesn't progress, at least a tiny bit, that's no good either. It reminds you a bit too much about the dead-end job you work at, or the same person you've been dating for years. We crave change. We want advancement. The Replacements hit the sweet spot. They were gross, messy, loud, punk, and drunk. Also, brilliant. They advanced, they progressed, and stayed the same, while their art became more sophisticated, and never lost its sheen. (okay, All Shook Down was kind of weak...)
Their adolescent nearsightedness made them poetic. I think my sister said it best after seeing them on Saturday Night Live in 1986; "They are weird."
Of course they were. They always will be. With the re-releases and the surrounding hoopla, much will be written about how The Replacements have finally come into their own, and history has been made right, critically and professionally. Well, history is already right. I know Paul Westerberg is sitting somewhere saying,"Yes, but i have a mortgage and a car payment..."
So, they will probably tour, without Chris Mars and obviously without Bob Stinson. Everyone will say that now, here, finally, The Replacements have triumphed. They are appreciated, they are at one with the force. Yet, the band with the most perfect career arc need not redraw the lines of their influence. History has already felt the impact from The Replacements' boot, and we will never be kicked in the ass like that again.